We all have a stash of apps we are relaying on a day to day basis. It's hard to go without checking your emails or social media, but we also rely on apps like Google Maps to tell us where to go, transport apps to helps us get there and many many more. These are just some we deem to be essential for travelling and helping you get organised, especially on longer trips. It is by no means complete list so if you have any essential travel apps that you love and we should add to his list, let us know!
Google Translate
Great app that will help you make sense out of whatever country you find yourself in. It has cool features where it can translate photos and speech, making it super easy for you to get around. And have hilarious misunderstandings!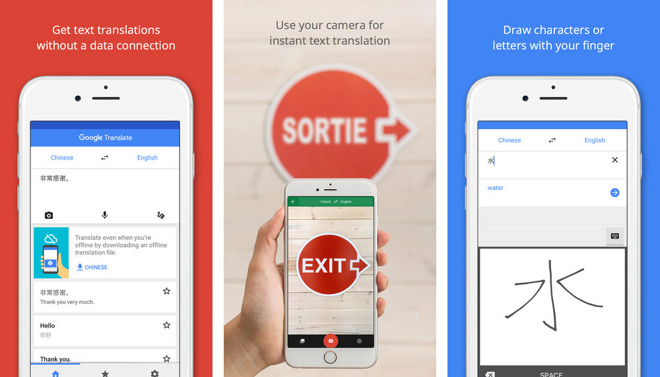 Google Maps
Google Maps will give you live, accurate directions to follow until you arrive at your destination. We use it on a daily basis, not just for travelling. Make sure to download maps to use them offline!
Google Trips
Google's new travel app pulls hotel and flight data from a user's linked Gmail account to automatically create trip portfolios that act as destination-specific city guides. The app will also use your consumer behavior history to determine personal preferences, and then create custom-tailored travel recommendations for restaurants, local events, and activities.
Duolingo
Off course, you could actually learn foreign language and the best app for that is Duolingo. This is great app to learn basics of language. Want challenge? Try learning Irish language 🙂
Tripit
A bit like a pocket travel agent, Tripit pulls together travel information from your confirmation emails for flights, hotels, rental cars, events bookings and converts it into a single itinerary. It works really simply, you can share stuff with your friends and it basically seamlessly helps you to organise your trip. Check out App in the Air as well to get the low down on your air travel – these integrate together for full trip overview.
Skyscanner
Few apps are great for checking out the best prices for flights. We love Skyscanner and also love to use Hopper. It tracks, analyses and predicts flight data so that you can score the best prices and times to buy your plane tickets!
XE currency
Brilliant and easy currency converter. Free app. We use it all the time! It also functions offline by saving the last updated rates, which is great if you're in a place with limited connectivity or trying to save on data.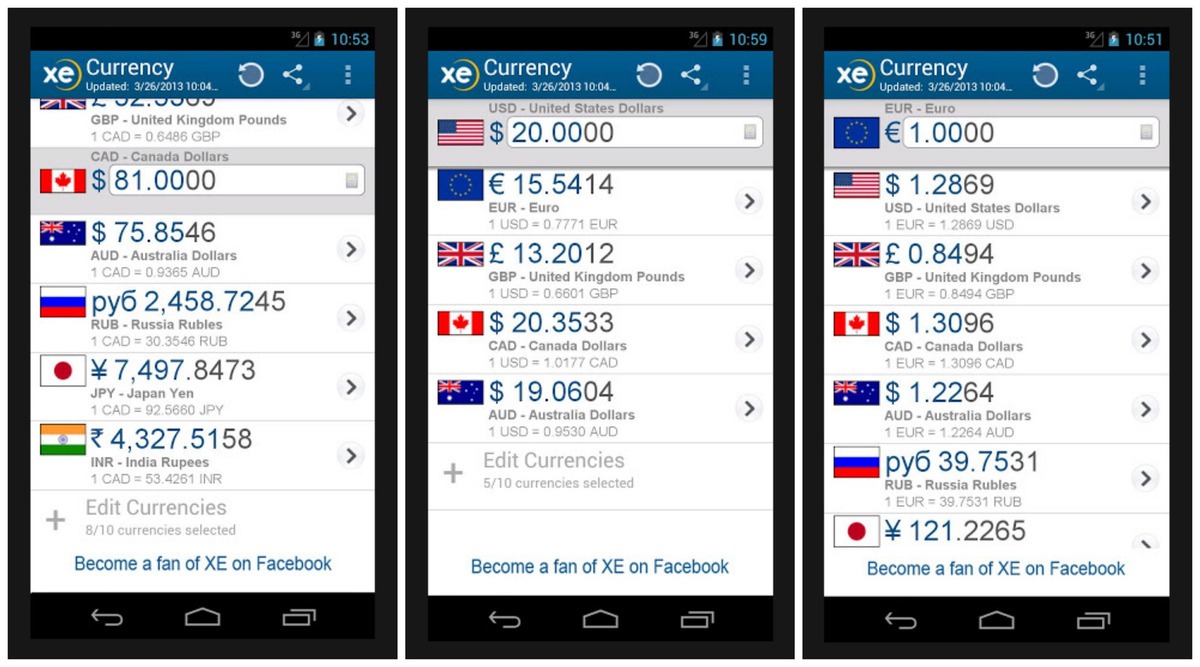 Skype and Whatsapp
Perfect for keeping in touch with your friends! Both require Wifi and if that is something that might be an issue, check Rebtel. In our experience, WhatsApp is the most widely used app, and is really handy way to connect to both old and new friends.
Timeout or Culture Trip
There is loads of apps where you can find info about destination you are travelling to. Timeout or Culture Trip are our favourites as there is wealth of info there with great events coverage as well.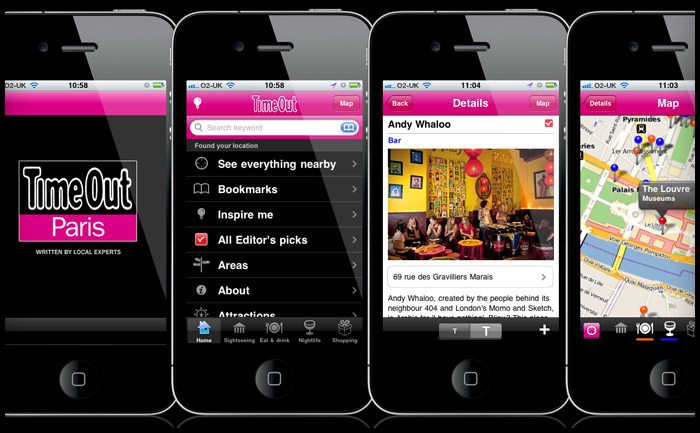 Did we forget any apps that are an absolute must for every traveller? Let us know!
Happy travels!